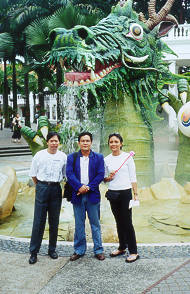 A stroll at the famous Sentosa island. Shown is Ram Nolasco, chaiperson for DLSU-CSB's multimedia, Ronnie Millevo, for web and interactive publishing, and Vanny Puente for Audio-Video Production.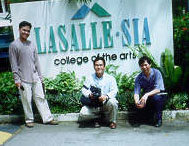 A still shot at the La Salle-SIA gate and landmark (Cary, Ronnie & Ram).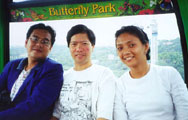 A photo taken riding up the cable leading to sentosa island from the Singapore World Trade Center.
To email us, send to:
nolascor@csb.dlsu.edu.ph
millevor@csb.dlsu.edu.ph
santosc@csb.dlsu.edu.ph
puentev@csb.dlsu.edu.ph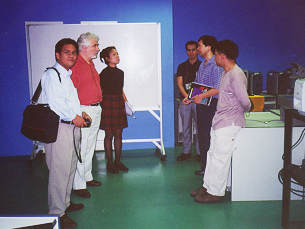 A tour and consultation regarding La Salle-SIA's multimedia facilities..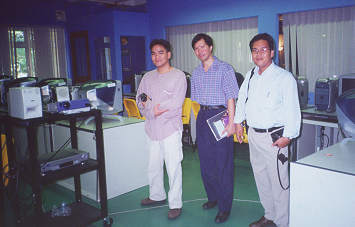 Cary, Ram and Ronnie pose at La Salle-SIA's Macintosh Laboratory.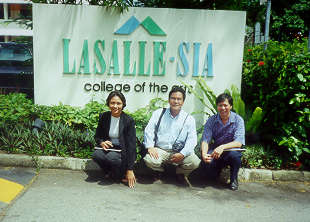 Vanny, Ronnie and Ram pose at La Salle-SIA's main gate.
Copyright © DLSU-CSB Multimedia Arts 2001
Web Layout by Ronnie Millevo